Your bag is your best friend. It's the accessory you take with you everywhere – whether you're heading to the office or grabbing brunch. While we all love our bag, it's easy to become frustrated when you can't find what you're looking for. Have you ever stood at the counter trying to find your credit card to pay for a coffee? Does your handbag seem to swallow up your lipsticks and hair accessories? That's why you need an organizer purse that makes it easy to find all your essentials. When you have an organized purse, you'll never get stressed about finding cash ever again.
Your phone is a lifeline. For most of us, it's practically become an extension of who we are. You can't leave home without it, and it rarely leaves our hand. With phones getting bigger to accommodate everyday activities streaming, it's becoming harder to slip your phone into your pocket.
We've all heard of the nightmares of people having their phones pickpocketed. Just think of how much personal information is in your phone – as well as the price tag of your phone. That's why you need a phone bag. Whether it's a wallet organizer with cell phone pocket or a dedicated cell phone bag, your phone deserves extra protection.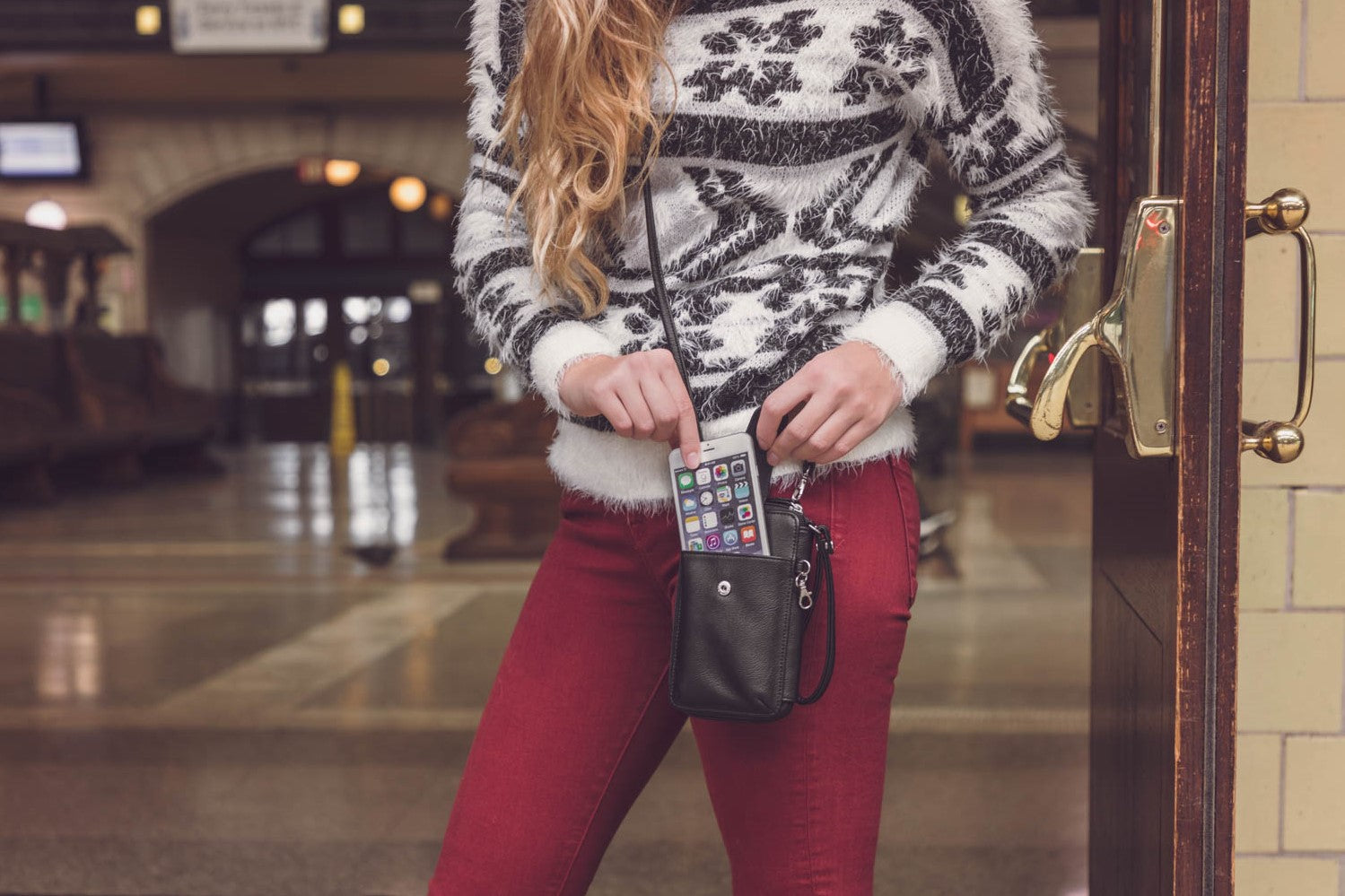 2022 is right around the corner. The New Year brings with it endless opportunities and a chance to start afresh. Whether you're happily waving '
au revior'

 
to 2021 or feeling anxious about the new year, it's a time to stop and reflect. That's why so many of us set new year's resolutions.