How to Organize Like a Professional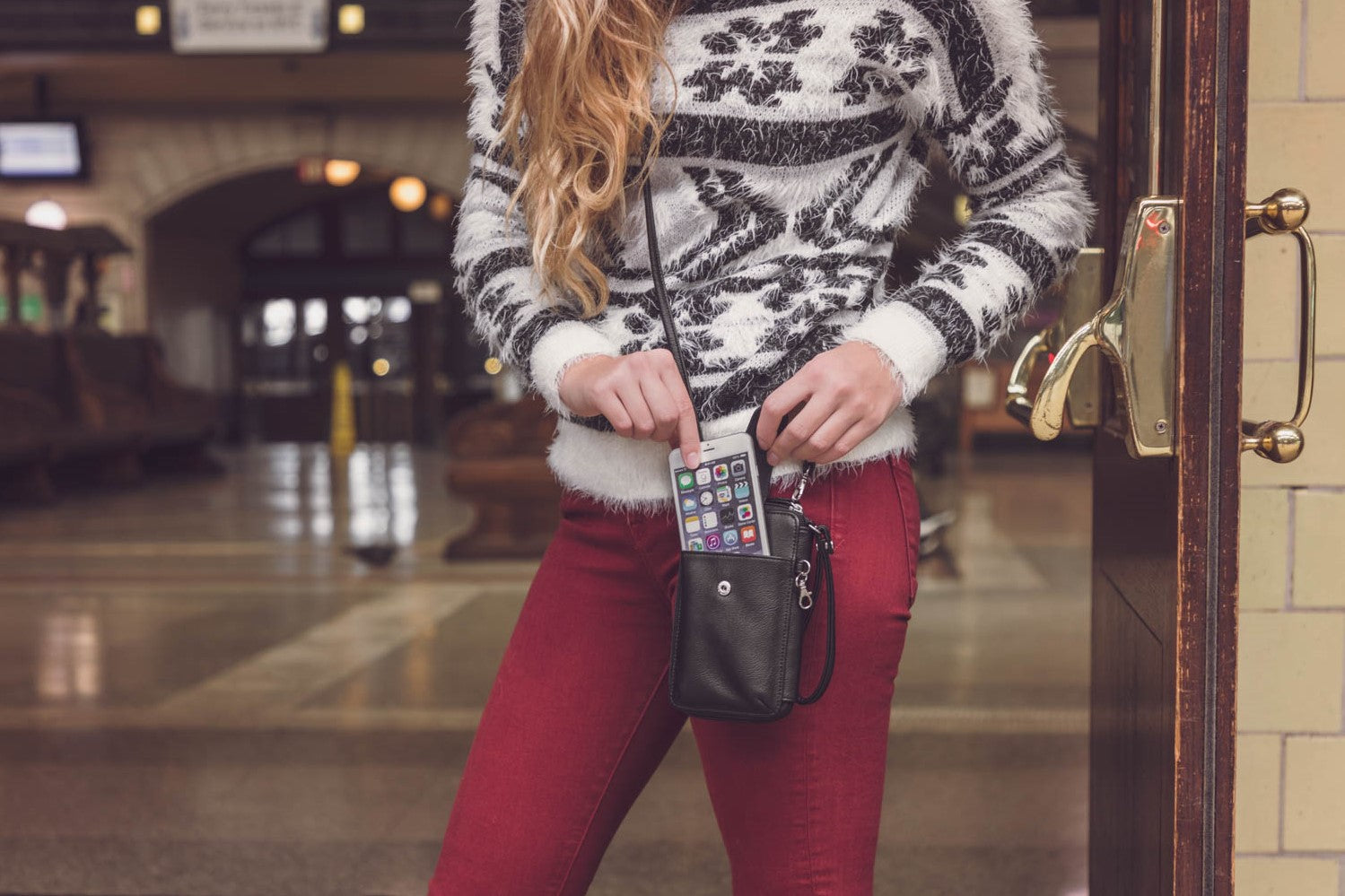 2022 is right around the corner. The New Year brings with it endless opportunities and a chance to start afresh. Whether you're happily waving 'au revior' to 2021 or feeling anxious about the new year, it's a time to stop and reflect. That's why so many of us set new year's resolutions.
For most of us, our resolutions are about getting organized and becoming more productive. Organizing is one of the most popular new year's resolutions for students and working professionals. Whether you're juggling exams or trying to stay on top of deadlines, organizing tips can be a game-changer for your daily routine. You'll stop sleeping through your morning alarm and you might even make it to the office in time to grab a pre-work coffee.
At Mundi, our team is amongst some of the most organized people that we know. From color-coding our notes to watching Marie Kondo's Netflix show, organization is our middle name. We're sharing our tips on how to organize like a professional to help you kickstart 2022 with your best foot forward.
1.  
 

Get Into a Routine

At the top of our list of organizing tips is to get into a routine. Having a routine means you're more likely to be organized and less likely to procrastinate. Whether you're a student or a working professional, a routine brings structure to your day. It can also help you boost your overall productivity and develop good habits that can start your day off well.

Sit down and plan out your ideal day from the moment you wake up until you go to sleep. Schedule everything around your work or classes, making sure you add in time for hobbies and study blocks to catch up on assignments.
2. 
  

Treat Yourself to a Mundi Wallet

Organization is one new year's resolution for teens that everyone talks about choosing. If you're a parent hoping to get your teen organized for the new year ahead, a Mundi wallet is the perfect place to start. Our wallets are made with organization in mind, featuring practical designs that make it easy to carry your essentials on the go.

You'll never leave home without your student ID or extra cash for a snack on the way home from football practice. Our organizer wallets double as a clutch and fit perfectly into a backpack or tote bag. They're the one essential that we never
 leave home without. Our 'Jacuqi' cell phone wallet ($16.95) is our top purse organizer for students and teens.
3. 
  

Choose an Agenda or Planner

A new agenda is one thing we always look forward to every year. It's a chance to start with a clean slate – literally. There's nothing better than opening up a new agenda and planning for the year ahead. You want to shop around and choose an agenda or planner that works for your needs.

Depending on your workflow, you might find that a digital planner is a better choice for you. Whether you choose paper or digital, your agenda will be your best friend and teach you how to organize like a professional. Use your agenda to plan out your day and to keep on top of your assignments and 'to do' list.
4. 
  

Schedule Study or Work Blocks

It's easy to get behind on work or to feel overwhelmed by your assignments. When you're planning your day, schedule in dedicated study or work blocks. This time is set aside for you to focus solely on a specific piece of work. It's time to hide away in the library or work in your favorite coffee shop.

Using study blocks is a new year's resolution for students that can help you boost your grades and stay on top of your deadlines.
5. 
  

Download a Productivity App

Do you find that you get distracted by social media? Maybe you can't click away from the latest binge-worthy Netflix show. Adding a productivity app to your devices can help you stay on top of your organization.
6. 
  

Ditch Your Phone In the Morning

Is your phone the first thing that you reach for in the morning? We all find ourselves aimlessly scrolling through social media and it's a killer for our productivity. Avoid using your phone for the first 30-60 minutes after you wake up. Instead, use this tip to get organized for the day ahead.
7. 
  

Write a Daily To-Do List

Planning is the secret to how to organize like a professional. Your daily to-do list is an essential. You can either write it the night before or as you're having your morning coffee. A to-do list helps you game plan your day and figure out which tasks are a priority. You can jot your to-do list down in your agenda or the note section of your phone.
8.
   

Make Your Bed Every Morning

A new year's resolution for teens that is easy to follow is making your bed every morning. It might sound simple and easy, but it's the perfect way to start your 
day. Making your bed can be the first thing that you tick off your to-do list. A freshly made bed will make you feel more organized and help you start your day productively.
9. 
  

Get Rid of Clutter

Clutter is the enemy of organization. It can make you feel overwhelmed and anxious, making it harder to stay organized and on top of your 'to do' list. You can take the new year as a chance to de-clutter and streamline your belongings. Investing in a purse organizer can help you keep your bags clutter-free. Marie Kondo's 'KonMari' method is one of our favorite ways to de-clutter and can help you transform your life – and your home.
10.  Go Digital
Are you always attached to your smartphone? Getting organized has never been easier with the help of your smart devices. Whether it's e-books, agendas, or to-do lists, going digital can help you stay on top of your organization. Free apps like Evernote and Google Docs can help you cut down on paper and make it easy for you to access your notes or documents from anywhere.
With these 10 tips, you now know how to organize like a professional. What are your top organization tips? Tell us all about them in the comments below!
1 Response
Leave a comment
Comments will be approved before showing up.
---
Also in Inside The Wallet
Your bag is your best friend. It's the accessory you take with you everywhere – whether you're heading to the office or grabbing brunch. While we all love our bag, it's easy to become frustrated when you can't find what you're looking for. Have you ever stood at the counter trying to find your credit card to pay for a coffee? Does your handbag seem to swallow up your lipsticks and hair accessories? That's why you need an organizer purse that makes it easy to find all your essentials. When you have an organized purse, you'll never get stressed about finding cash ever again.
Your phone is a lifeline. For most of us, it's practically become an extension of who we are. You can't leave home without it, and it rarely leaves our hand. With phones getting bigger to accommodate everyday activities streaming, it's becoming harder to slip your phone into your pocket.
We've all heard of the nightmares of people having their phones pickpocketed. Just think of how much personal information is in your phone – as well as the price tag of your phone. That's why you need a phone bag. Whether it's a wallet organizer with cell phone pocket or a dedicated cell phone bag, your phone deserves extra protection.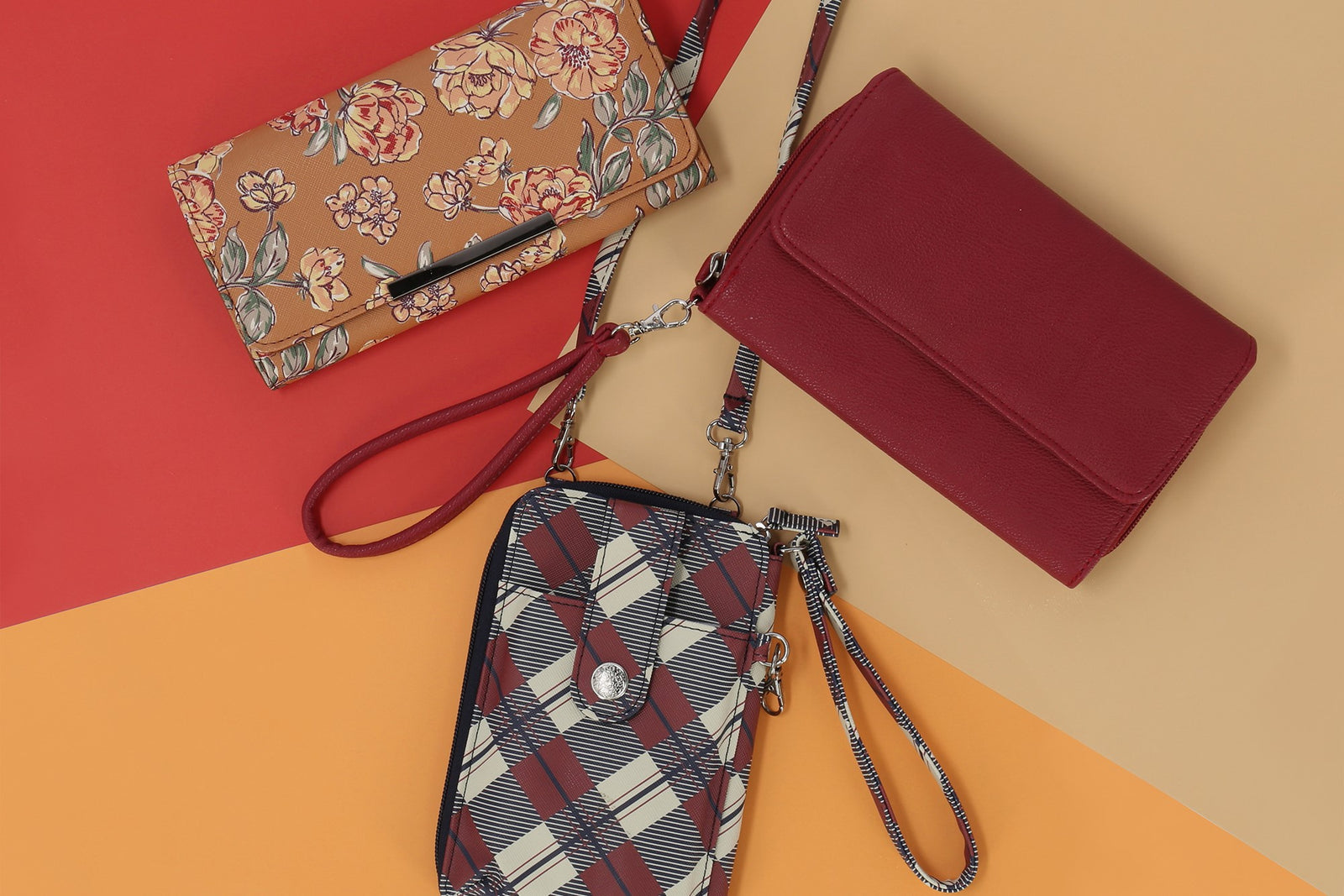 Are you struggling with last-minute shopping? With the busyness of the holiday season, it's no surprise that we often leave shopping at the bottom of our to-do list. Whether they're on your 'naughty or nice' list, you want to give them a gift that shows you care. What better way than with sustainable gifts? Not only will they get you brownie points with your friend, but they're also helping to protect the place we call home.