Best Affordable Wallets and Handbags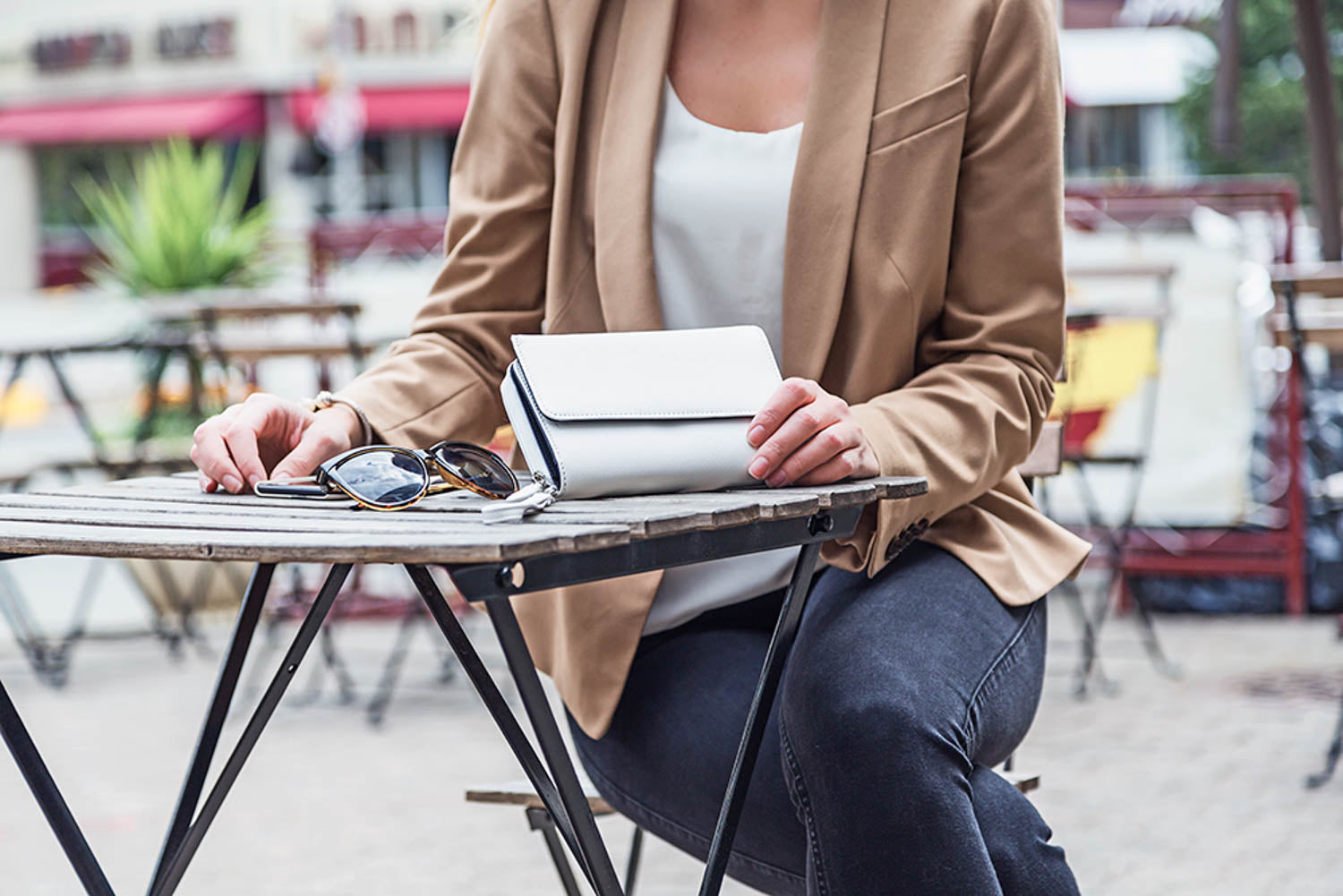 Wallets have always been a popular accessory among both men, and women. They're the perfect convenient product if you want to keep everything organized, including bills, money, and your cards. In addition to holding your important items, a wallet also functions as a protective layer around the items you store in it. Wallets will keep your cards, etc. free from scratches, and protect them from damage against other conditions.
With the market being so saturated with options for affordable women's wallets, it has become extremely difficult to decide which one is best. To help you with your decision-making process, we decided to put together a list of the best wallets for women (and the best handbags for women) below. Enjoy!
Looking for a simple, stylish, and organized wallet? Well, this might just be the perfect wallet for you! Here at Mundi, we focus on providing our customers with functional quality wallets. 
Are you a leather lover? Well, this wallet is made with 100% genuine leather. 
Available in three color options, this makes this wallet clutch highly versatile to pair with your fun spring and summer outfits. Furthermore, the Rio's simplicity and elegance make it the perfect accessory to go with your workplace outfit. 
Our Rio has 16 credit card pockets in addition to the two clear ID windows. Hence, your IDs, and credit cards will now be just at an arm's length! The wallet also shows off 4 long utility pockets, combined with 2 cash accordion snap closed pockets to make it the perfect option to hold all of your cards, IDs, bills, documents, and anything else you want to bring along!
Mundi cares about the environment and sustainability. Our designers have worked proactively to source materials such as fabrics made from 100% recycled plastic bottles, water-based synthetics, and biodegradable leathers. About 90% of our products are made from vegan leather.
As a whole, people everywhere are becoming increasingly aware of the impact of their actions in the world and on the environment. This is the reason why people have become diet conscious, switching to consuming 'vegan' foods, or animal-free items. 
As a vegan, people are also trying to switch to practices or items that are free of animals. For example, using vegan items such as vegan wallets. These are wallets that are made from vegan leather, rather than leather derived from animals. Vegan leather, just like animal leather, can be designed to make stylish items such as clutches, purses, wallets, jackets, and even shoes.
Keep it Clean Organizer
The Keep it Clean Organizer shows off a contrasting design with a black overall body combined with vibrant and eye-catching zippers. It's one of the best affordable women's wallets we have to offer. It's got all the necessary space, 
style, and durability, making it your go-to organizer during trips, or for vacations. 
Each zipper is labeled to serve as a convenience, helping you separate the clean items from the dirty ones to stay clean and healthy. 
The wristlet features 4 zipper pockets, giving you ample space to store anything. Plus, the wallet is lightweight, making it highly portable and easy to carry, the most-needed feature for traveling bags. 
Its contrasting color combination will complement all of your outfits, whether they're bold and geometric, or pastel and floral.
For women in search of affordable women's handbags, this is perhaps the best and most convenient bag you will find at such an affordable price tag! It's a cute, tiny little handbag available in various prints and colors such as canyon coral, butterfly print, aqua, plus many more! It's the perfect accessory to complement your summer outfit, giving you a classy and elegant outlook. 
This is a multipurpose bag since it's got a removable crossbody strap as well as a removable wristlet. For women who like to have their phone at an arm's length, this is a must-have since it's got a smartphone pocket, a feature missing in most clutches and purses. 
Furthermore, it also features 2 slip pockets, 4 credit card pockets, and 1 ID window, making sure you stay organized wherever you are!
Kimberly Crossbody Bag 
This is our favorite crossbody bag out of the entire collection because of its versatile appearance, and compact size. The crossbody bag shows off a sleek yet convenient design, ensuring you stay organized, and appear stylish at the same time! 
The wallet is available in several colors, such as aqua, pastel pink, canyon carol, and dusty lavender, giving the buyer a wide range to choose from. The neutral patterns and color schemes make it the ideal accessory to enhance the 
appeal of your springtime outfit. 
It has got 2 slip pockets, an outside pocket for your phone, and 5 credit card pockets which means you can now stay organized without compromising your style! The adjustable strap makes it one of the best ideal affordable handbags for women of all heights, making sure the comfort of the user is not affected.
RFID Safe keeper: What it actually is?
The majority of our wallets and bags offer a secret protection layer, making sure the user doesn't just stay organized, but all their possession are also kept safe inside the clutch or the bag. This technology keeps your cards, money, and phones safe from people trying to steal and misuse the personal information that these items hold.
With the safe RFID keeper, your credit cards, and other RFID-enabled items will be safe with Mundi's RFID Safe Keeper.
The Bottom Line:
It is hard to find affordable women's handbags and wallets that are sustainable, durable, and stylish. However, we have the ultimate solution for all women. Our sleek, unique, and aesthetically pleasing bags, clutches, and wallets will help you stay organized. They are ideal for workplaces, casual use, for traveling, or for shopping because of their compact and organized design.
Our wallets provide you with a variety of useful features from holding your credit cards, money, and phones, to keeping them protected with the RFID features. The best part is, all of this is done at low and affordable rates, and without compromising one's style! Check out our website now, and shop our exclusive latest collection of wallets, handbags, and more!
1 Response
Leave a comment
Comments will be approved before showing up.
---
Also in Inside The Wallet
Your bag is your best friend. It's the accessory you take with you everywhere – whether you're heading to the office or grabbing brunch. While we all love our bag, it's easy to become frustrated when you can't find what you're looking for. Have you ever stood at the counter trying to find your credit card to pay for a coffee? Does your handbag seem to swallow up your lipsticks and hair accessories? That's why you need an organizer purse that makes it easy to find all your essentials. When you have an organized purse, you'll never get stressed about finding cash ever again.
Your phone is a lifeline. For most of us, it's practically become an extension of who we are. You can't leave home without it, and it rarely leaves our hand. With phones getting bigger to accommodate everyday activities streaming, it's becoming harder to slip your phone into your pocket.
We've all heard of the nightmares of people having their phones pickpocketed. Just think of how much personal information is in your phone – as well as the price tag of your phone. That's why you need a phone bag. Whether it's a wallet organizer with cell phone pocket or a dedicated cell phone bag, your phone deserves extra protection.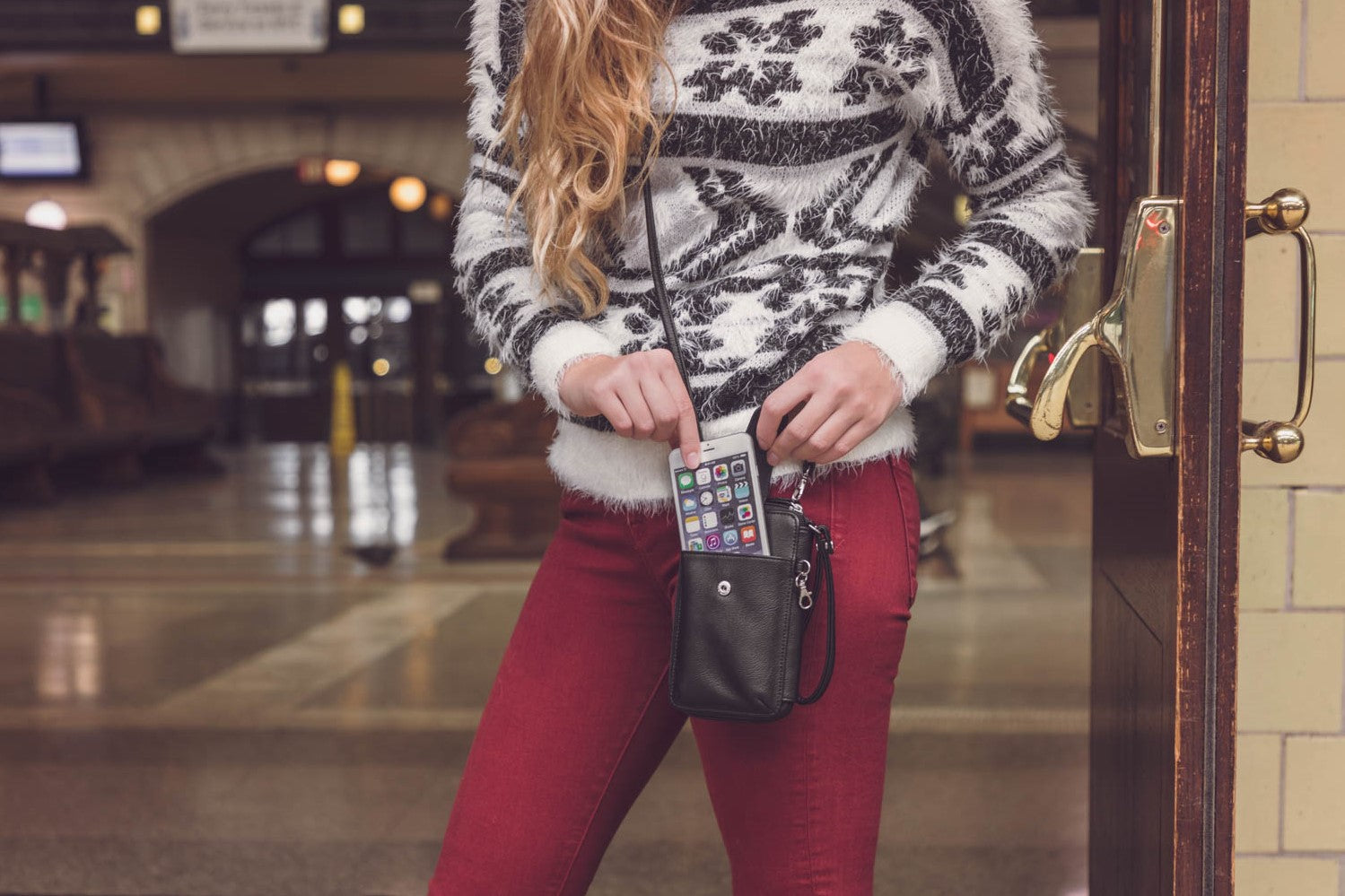 2022 is right around the corner. The New Year brings with it endless opportunities and a chance to start afresh. Whether you're happily waving '
au revior'

 
to 2021 or feeling anxious about the new year, it's a time to stop and reflect. That's why so many of us set new year's resolutions.