How to Stay Safe While Traveling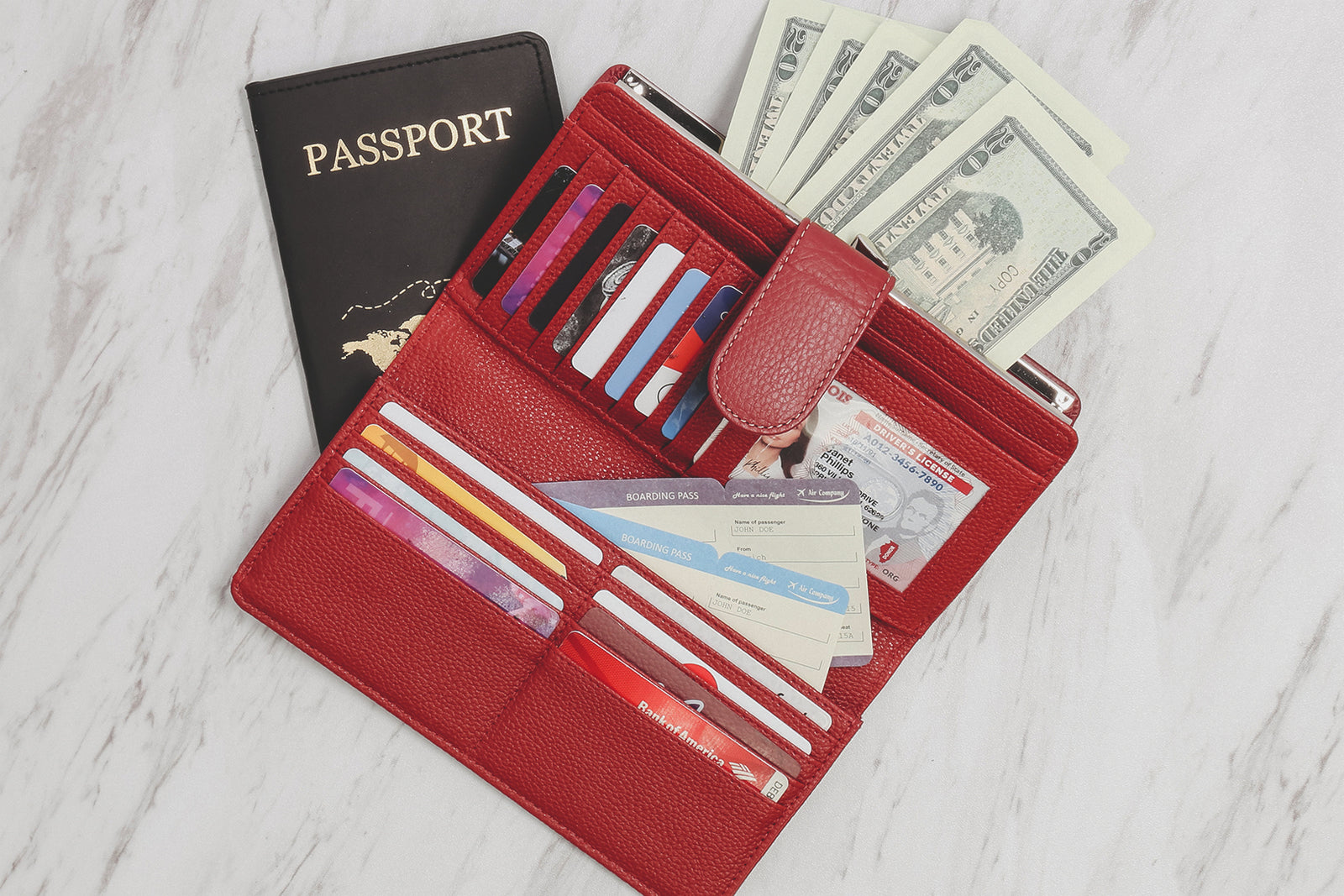 Whether it's an early present from friends, family, or coworkers; or a special treat for you from you—now's a great time to hit the road, jump on a plane, or sail away to a new destination. Now's the time of year for taking a holiday vacation! Let's unpack all that you should be prepared for before starting your great adventure, so you can travel safely and still have a wonderful time abroad!
Great Risk Comes With Great Reward
It can be hard when you're away from home. Not only are you probably missing those loved ones not in attendance, including your pets, but you might actually forget important items that are necessary for your comfortability or survival. According to beTravelwise, an "estimated 74-80% of deaths abroad are from natural causes (mostly heart problems)."
It's important to write a checklist of all medications or specific essentials that you absolutely need to have with you when traveling abroad. Be sure to pack those items in your carry-on if you decide to travel by plane so that in case the airline loses your checked bag—you'll still have what you need on your person.
Be Cautious About Germ-Spreading
According to the US Travel Association, "U.S. residents logged 1.9 billion person-trips for leisure purposes in 2019;" furthermore, "4 out of 5 domestic trips taken are for leisure purposes (80%)." With this high amount of traffic, it's important to be cautious of germs when traveling. 
Always pack small bottles of hand sanitizer, opt to use the disinfecting wipes and wipe down any public seat before sitting, and don't forget to pack extra face masks to help further prevent the spread of germs from the common cold to potentially life-threatening diseases. 
In addition, if you plan on traveling to locations that require specific vaccinations or other recommended or required criteria, please follow in accordance with the rules and laws of that place you are visiting. Remember you are a guest and you don't want to pass along any illness to those that live there or to your loved ones when you return home.
Protect Yourself From Petty Theft
Those who have traveled before may have heard (or unfortunately experienced firsthand) that notorious pickpockets generally go after tourists who don't know any better. Travelers who look a little out of place, unaware of their surroundings, or seem lost or needing assistance become perfect targets for thieves looking for an easy target. Try to avoid being the victim of a crime during holiday vacations by keeping the following tips in mind:
Keep Your Back Pockets Empty
Try to keep all of your most important items toward the front of your person, either in the front pockets, inside a handy crossbody bag, or passport wallet. Keeping bulky items in your back pocket will draw a thief's attention and they'll strike when your back is turned (which, if you're using your back pockets, is all the time). 
Introducing this little RFID Crossbody bag miracle, the Little Miracle Leather Phone Bag ($22.95). This 100% genuine leather bag features an outer pocket for your cell phone, 4 credit card slots, 2 small exterior zippered pockets for receipts or cash, an exterior slip pocket for sunglasses, and a top zippered pocket for whatever else you may need while out and about.
Carry Only the Essentials
You don't need to carry wads of cash, all your cards, and your passport around with you while you're touring landmarks and museums. Instead, opt to carry a debit card, a photocopy of your main passport page, perhaps some local currency—but again, keep it simple. 
Another great option would be utilizing the coveted Cornelia Cell Phone Bag ($16.95), featuring a pocket for your cell phone, RFID technology, an ID window, credit card slots, 2 slip pockets for cash and tickets, a zippered pocket for change, and removable strap—making this cell phone bag either a wrist or crossbody.
Protect Your Information
Sometimes the victim doesn't even know they're a victim until it's too late. We're not talking about pickpockets—we're talking about 'handsfree' criminals. Beware of thieves that use devices to read your credit card, passport, and other
 identifying information through your wallet and purse, and store the information to fraudulently use or sell on the black market. Protect your most important asset, your personal information, while on vacation with RFID technology featured in our RFID crossbody bags or RFID passport wallets.
Get Travel Insurance
It might seem like an unnecessary expense at first; do we really need to get travel insurance? While to some it may seem like a scam, it does have its perks. Travel insurance can potentially cover illness, injury, lost luggage, cancellations at the eleventh hour, and more. 
Meant to help travelers recoup after a financial loss during a vacation; travel insurance can really step up and become a hero. There are many different plans on the market and it doesn't hurt to shop around for a plan that best suits you.
Travel Safely This Season
Whether you're traveling solo, with family, or friends; enjoy this holiday season by traveling safely and cautiously. While now is the perfect time to let down your hair and enjoy yourself, just remember to check in with yourself, your surroundings, and your belongings to prevent any unsavory surprises that could involve missing items, stuffy noses, or making wrong turns.
We want you to have a wonderful holiday season and to stay safe!
4 Responses
Leave a comment
Comments will be approved before showing up.
---
Also in Inside The Wallet
Your bag is your best friend. It's the accessory you take with you everywhere – whether you're heading to the office or grabbing brunch. While we all love our bag, it's easy to become frustrated when you can't find what you're looking for. Have you ever stood at the counter trying to find your credit card to pay for a coffee? Does your handbag seem to swallow up your lipsticks and hair accessories? That's why you need an organizer purse that makes it easy to find all your essentials. When you have an organized purse, you'll never get stressed about finding cash ever again.
Your phone is a lifeline. For most of us, it's practically become an extension of who we are. You can't leave home without it, and it rarely leaves our hand. With phones getting bigger to accommodate everyday activities streaming, it's becoming harder to slip your phone into your pocket.
We've all heard of the nightmares of people having their phones pickpocketed. Just think of how much personal information is in your phone – as well as the price tag of your phone. That's why you need a phone bag. Whether it's a wallet organizer with cell phone pocket or a dedicated cell phone bag, your phone deserves extra protection.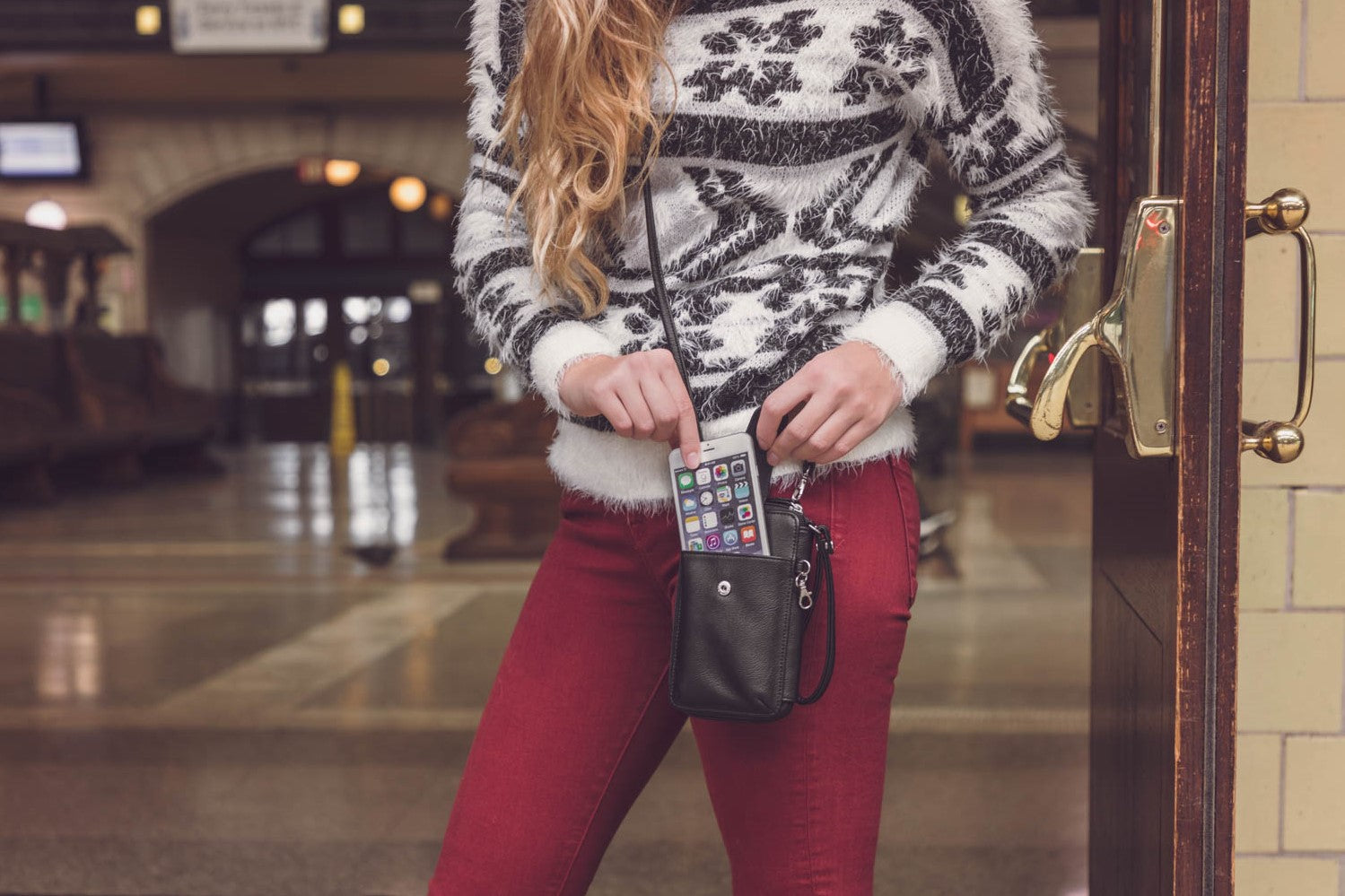 2022 is right around the corner. The New Year brings with it endless opportunities and a chance to start afresh. Whether you're happily waving '
au revior'

 
to 2021 or feeling anxious about the new year, it's a time to stop and reflect. That's why so many of us set new year's resolutions.