Protect Your Information This Holiday Season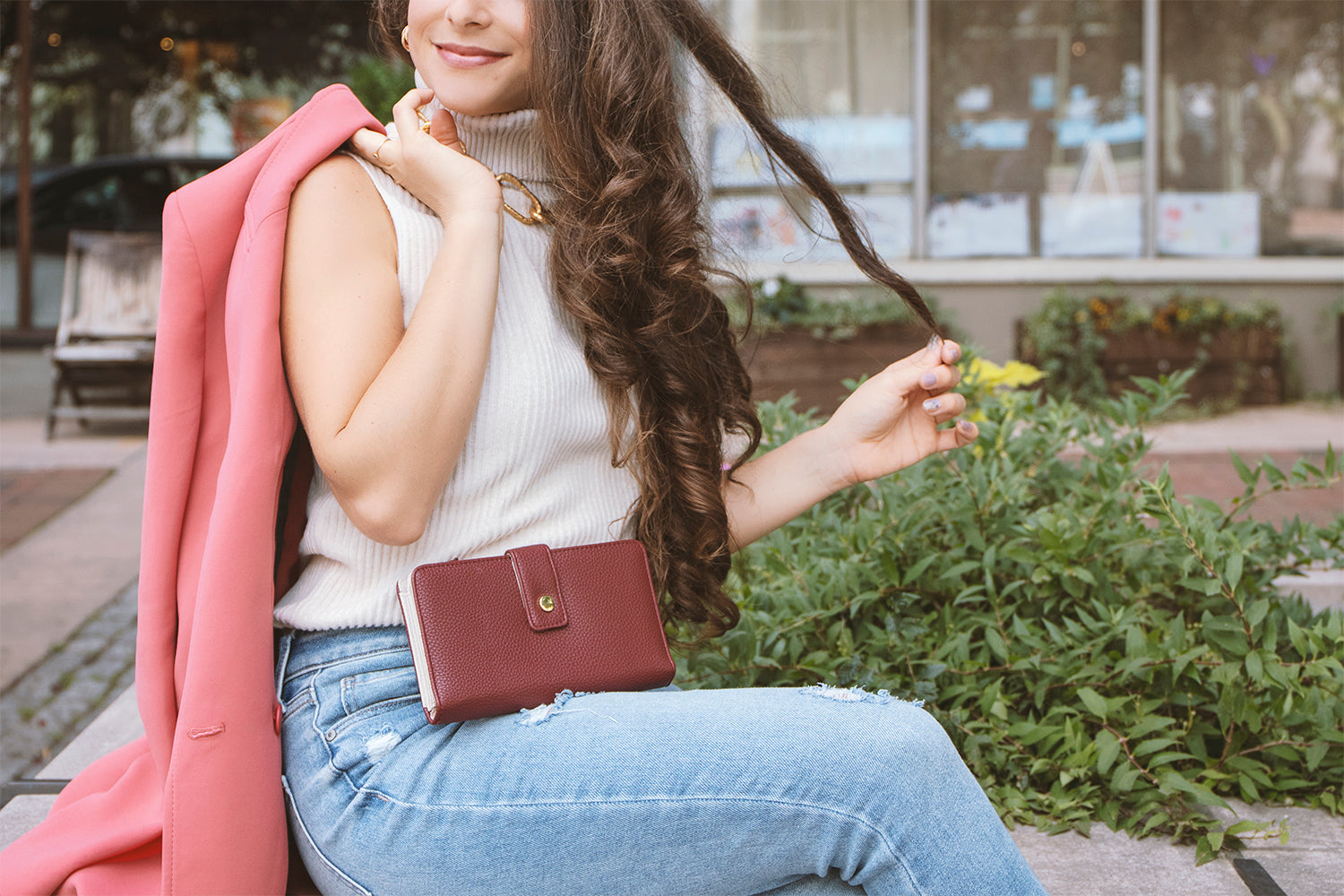 If the deal seems too good to be true—it probably is. In this day and age, you can never be too careful. From online shopping to rummaging around sales racks at the store, there are scammers out there looking to steal your credit card information, identity, and more. Stay cheery this holiday season and avoid becoming a victim of fraud by being aware of these different holiday scams when out holiday shopping for Black Friday deals.
Be Wary of Identity Theft…
Any sort of scam or theft will leave most victims feeling powerless—it's a very emotional event that even the most prepared person can fall prey to. An Experian article states, "nearly one quarter—24%—of survey respondents reported being a victim of identity theft or fraud during the holidays, according to Experian's survey." Meaning 1 unlucky person is likely to have their holiday season ruined by a thief. 
RFID Scanning Scams
Debit or credit? There's a question most people are familiar with. While everyone seems to carry one or the other on their person at all times; what a scary thought that someone could steal your account numbers and other 
information just by walking past you? No 'swipe' needed. 
Scammers are able to steal this info "from cards that contain RFID—radio frequency identification—chips," according to AARP. "The chips transmit data a short distance through the air when activated by an external electromagnetic signal, making it possible for you to pay for something just by waving your card in front of a sensor." 
When the scammer walks by they can whip out their device and immediately steal your info through your purse or wallet and download the stolen info straight onto their own personal devices for 'safekeeping.'
What Do They Do with My Information?
According to Better Business Bureau, not only can a scammer sell your information but "a scammer can take over your identity and commit a wide range of crimes. They are capable of making false applications for loans and credit cards, withdrawing money from your bank account, or obtaining services." 
There's a lot of damage a thief can do with your identity information; however, there are ways to protect yourself from joining that unfortunate 24% when holiday shopping—invest in an RFID crossbody bag or wallet.
Katie Crossbody Bag
She's down to earth and looks fabulous in every color—meet the Katie Crossbody Bag ($17.95). This RFID crossbody bag will come in handy when scouring Black Friday deals and steering clear of holiday scams.
Available in multiple colors and styles, there's a Katie Crossbody for everyone. This posh bag includes 12 credit card pockets, an interior zippered pocket for loose change or fortune cookie fortunes, 2 accordion pockets for cash, 4 large interior pockets for other essentials, and an outside pocket for extra receipts. Keep your things secure with its snap button closure and your information safe with its RFID protection technology.
How to Protect Yourself
A great first step in protecting your information is to look into purchasing RFID-blocking devices. You might be wondering, how do they work? In an article by TracSoft, they explain that "RFID blocking wallets work by blocking the electromagnetic field surrounding RFID documents." 
This way, the 'skimmers' i.e. thieves won't receive a signal from you and your information is safe. Now let's take a look at our RFID Crossbody Bags and RFID Passport Wallets.
Heather Organizer Clutch
Meet the sophisticated upper east side sister, the nylon smart Heather Organizer Clutch ($16.95). Stash your cash, credit cards, and ID in its 16 card pockets, 1 ID window, 2 zipper pockets, and 4 additional pockets. There's enough space to 
carry your keys, chapstick, hair ties, and more. 
Best of all, this beaut features Mundi's patented Safe Keeper RFID blocking technology. Be stylish and safe with this little number in tow!
Protect Your Passport
Whether you're traveling with the family this holiday season or sending a beloved family member on a vacation they'll never forget as a gift—everyone must maintain their identity safety measures. Your passport is an extremely important piece of your identity and if its information falls into the wrong hands; that would really throw a damper on the vacation. Protect your passport by looking into our RFID passport wallets.
My Big Fat Wallet
We all love a big fat wallet, especially when it's filled with goodies (or cash). Introducing our Big Fat Wallet ($16.95), available now in Plaid, Pewter, Red, Black, 
Brown Sugar, and Purple. Stow your credit cards, passport, and other belongings in its 7 slots, ID window, 2 picture pockets, 3 large horizontal pockets, 2 zipper pockets, and 2 accordion pockets. This wallet also includes a recycled interior liner made from 2 recycled water bottles. 
Madame Secretary Leather Clutch
Another great wallet for traveling is our Madame Secretary Leather Clutch ($24.95). Featuring an RFID Safe Keeper and recycled interior liner, this jumbo leather clutch contains 19 credit card pockets, a removable checkbook cover and ID window, a zippered coin pocket, and 2 zipper pockets. Your credit cards, ID, and passport will remain safe in this gorgeous clutch; available in Wine, Cognac, or Black colors.
One Last Thing
When it comes to preventing fraud or stolen identities, one can never be too careful. Especially with technology increasing at this rate, it's become easier for thieves to hack into our information. Thankfully, we have the technology to combat this with our RFID Safe Keeper. Keeping you and your loved ones' identifies safe this holiday season.
2 Responses
Leave a comment
Comments will be approved before showing up.
---
Also in Inside The Wallet
Your bag is your best friend. It's the accessory you take with you everywhere – whether you're heading to the office or grabbing brunch. While we all love our bag, it's easy to become frustrated when you can't find what you're looking for. Have you ever stood at the counter trying to find your credit card to pay for a coffee? Does your handbag seem to swallow up your lipsticks and hair accessories? That's why you need an organizer purse that makes it easy to find all your essentials. When you have an organized purse, you'll never get stressed about finding cash ever again.
Your phone is a lifeline. For most of us, it's practically become an extension of who we are. You can't leave home without it, and it rarely leaves our hand. With phones getting bigger to accommodate everyday activities streaming, it's becoming harder to slip your phone into your pocket.
We've all heard of the nightmares of people having their phones pickpocketed. Just think of how much personal information is in your phone – as well as the price tag of your phone. That's why you need a phone bag. Whether it's a wallet organizer with cell phone pocket or a dedicated cell phone bag, your phone deserves extra protection.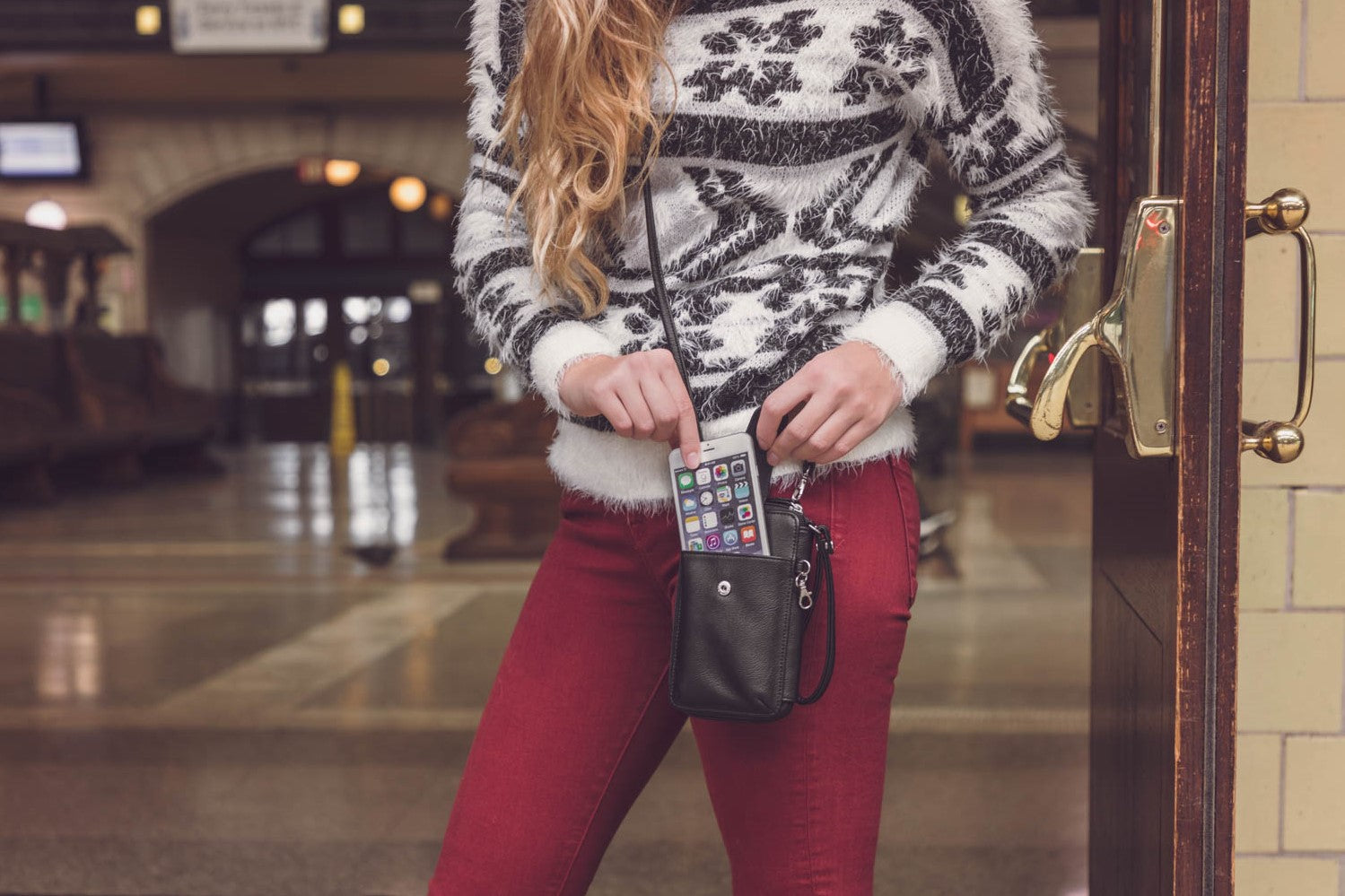 2022 is right around the corner. The New Year brings with it endless opportunities and a chance to start afresh. Whether you're happily waving '
au revior'

 
to 2021 or feeling anxious about the new year, it's a time to stop and reflect. That's why so many of us set new year's resolutions.