Sustainable Gifts under $20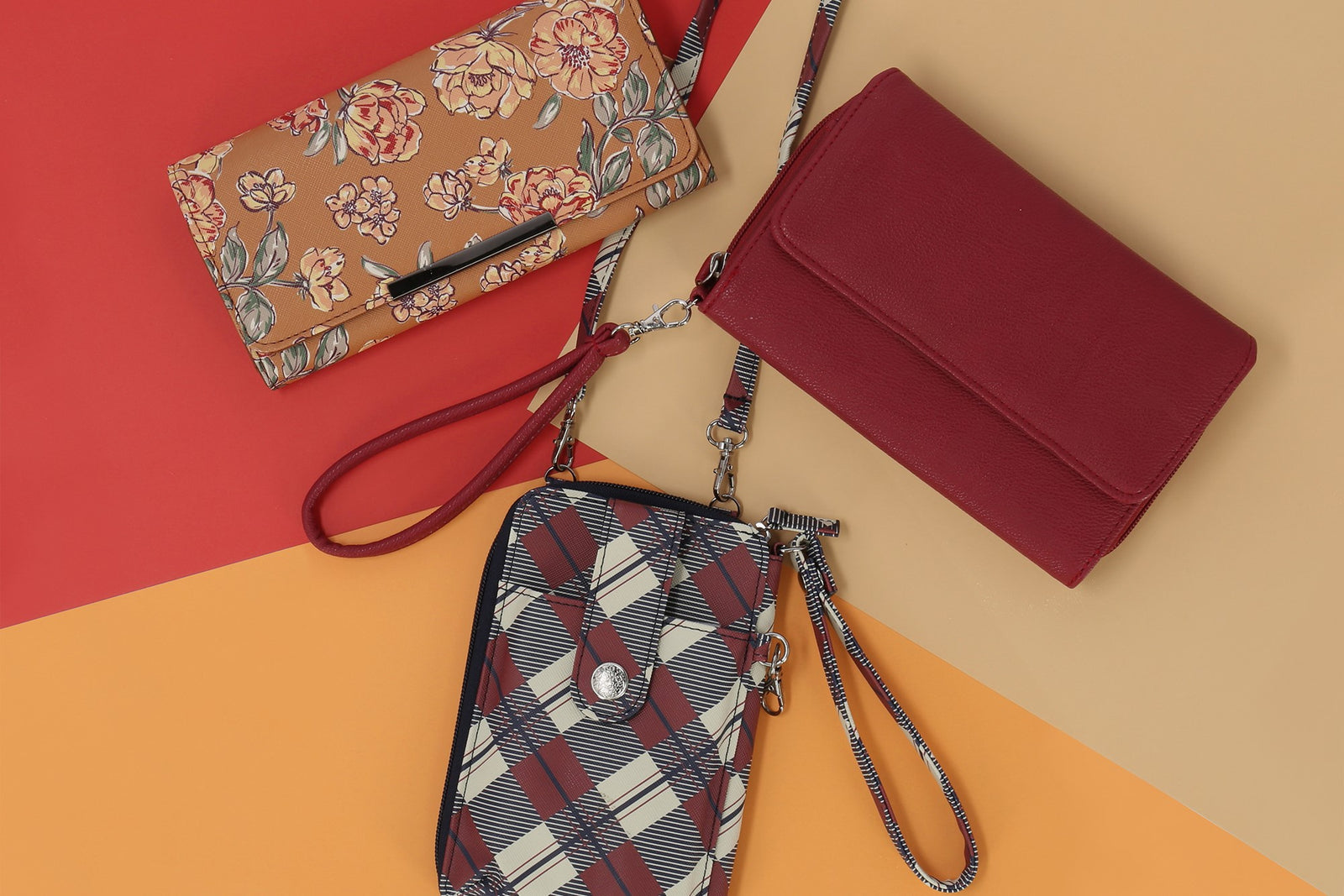 Are you struggling with last-minute shopping? With the busyness of the holiday season, it's no surprise that we often leave shopping at the bottom of our to-do list.
Whether they're on your 'naughty or nice' list, you want to give them a gift that shows you care. What better way than with sustainable gifts? Not only will they get you brownie points with your friend, but they're also helping to protect the place we call home. At Mundi Wallets, sustainability is at the heart of what we do.
This holiday season, put our planet first with eco-friendly and sustainable gifts. Not sure where to look? Our stocking stuffers and Secret Santa gift ideas are here to help. These gifts for environmentalists tick all the boxes – practicality, style, and functionality with a sustainable twist.
Why You Should Choose Sustainable Gifts
We all know that 'sustainability' is one of the buzzwords in the fashion industry right now. We're all trying to do our part to protect our planet. Whether it's 
ditching single-use plastic or committing to wearing our clothes more than five times. More of us than ever are looking for ways to incorporate sustainability into our closet.
Fast fashion remains one of the biggest threats to our environment. By choosing sustainable gifts, you're helping to protect our planet by reducing waste and lowering carbon emissions. Sustainable gifts are typically higher quality than their fast fashion counterparts, meaning that they can stand the test of time.
Instead of opting for a fast fashion purchase for your last-minute shopping, go green. Sustainable gifts don't have to break the bank. Our favorite Secret Santa gift ideas are under $20. Whether it's for the co-worker who gets your morning Starbucks or a stocking stuffer for your sister, these gifts under $20 are an instant winner.
We're hoping to find a few of them under our own Christmas tree this year.
Sustainable Gifts Under $20 from Mundi Wallets
At Mundi Wallets, you'll find sustainability incorporated into some of our best-selling designs. Our recycled interior liners add extra functionality to your bags, while vegan leather gives you a luxury look for less. Who said sustainability couldn't be stylish and functional? Our wallets are made with organization and affordability in mind, making sustainable accessories more attainable than ever.
Grab your Christmas list and finish off your last-minute shopping with our top Secret Santa gift ideas. Trust us. These affordable gifts under $20 won't be around for long. They're all an instant 'add to cart'.
Do you know someone who is always on the go? Our 'Big Fat Wallet' is designed to hold everything but the kitchen sink. It's the perfect size for carrying all your essentials, including your smartphone. With 10 prints to choose from, this gift under $20 is a must-have for the jet-set friend or the sister who wants an all-in-one wallet.
This sustainable gift features a recycled interior liner with RFID safe keeper functionality. Our 'Big Fat Wallet' was made with organization in mind, giving you plenty of space for all your credit cards and picture pockets for cherished memories. Bonus points if you add a photo of yourself!
2. 
   

File Master Clutch - $16.95

We all have a friend who is always losing something. Whether it's their Metro Card or the loyalty card for their favorite coffee shop, this friend needs some extra help to get organized. That's where our 'File Master Clutch' comes in. It's the perfect size for throwing into a tote bag for college or a day at the office. Once you're off the clock, this wallet doubles as a stylish envelope clutch.

The RFID Safe Keeper feature makes this wallet ideal for commuting to work or traveling. It'll protect everything from your passport to credit card, helping to keep your information safe from fraudsters.

Minimalistic. Sleek. Timeless. We all know someone who ticks all those boxes. Their style is understated but effortlessly chic. If that sounds like your BFF or
 your Secret Santa, then the 'Sierra Organizer Clutch' is for them. The interior liner is made out of 100% recycled plastic bottles and features a removable wristlet for added versatility.
The 'Sierra' clutch is one of our go-to Secret Santa gift ideas for new moms, college students, and adventurous friends.
4. 
   

Jacqui Phone Bag - $16.95

The Y2K fashion trend is bringing back all of our favorite accessories from the noughties. The classic cell phone wallet is back in vogue. The 'Jacqui' is the perfect choice for a college student or city commuter who wants a hands-free option for storing all their essentials. With 17 prints to choose from, you're guaranteed to find one that matches their personality.

This phone bag's recycled interior lining gives you extra organization. It holds everything you need for a tourist day out or a quick run to the grocery store. You can even attach your keys to the D-ring. The Jacqui is one accessory that we can't stop talking about.
5. 
   

Mavis Crossbody - $16.95

Mini bags are one craze that shows no signs of dying down. The 'Mavis' is our BFF in the world of mini crossbody bags. It's available in three neutral shades that are easy to incorporate into a capsule closet or as a transitional accessory. The faux leather quilting gives the bag an elevated look for luxury on a budget.

This sustainable crossbody bag is the perfect plus one for a music festival, 
vacation, or a day out with your girlfriends. At under $20, it's a Secret Santa gift that anyone would love.
Go Green This Holiday Season
Why not finish your gift off with recycled wrapping paper or a DIY gift bag? In the US, wrapping paper generates almost four million tons of waste. Give your sustainable gift an eco-friendly finish with recycled wrapping paper or by reusing a gift bag.
Mundi is committed to reducing our environmental footprint to keep our planet protected for everyone who calls it home. You can find out more about our sustainability work and ethical sourcing here. This holiday season, go green.
2 Responses
Leave a comment
Comments will be approved before showing up.
---
Also in Inside The Wallet
Your bag is your best friend. It's the accessory you take with you everywhere – whether you're heading to the office or grabbing brunch. While we all love our bag, it's easy to become frustrated when you can't find what you're looking for. Have you ever stood at the counter trying to find your credit card to pay for a coffee? Does your handbag seem to swallow up your lipsticks and hair accessories? That's why you need an organizer purse that makes it easy to find all your essentials. When you have an organized purse, you'll never get stressed about finding cash ever again.
Your phone is a lifeline. For most of us, it's practically become an extension of who we are. You can't leave home without it, and it rarely leaves our hand. With phones getting bigger to accommodate everyday activities streaming, it's becoming harder to slip your phone into your pocket.
We've all heard of the nightmares of people having their phones pickpocketed. Just think of how much personal information is in your phone – as well as the price tag of your phone. That's why you need a phone bag. Whether it's a wallet organizer with cell phone pocket or a dedicated cell phone bag, your phone deserves extra protection.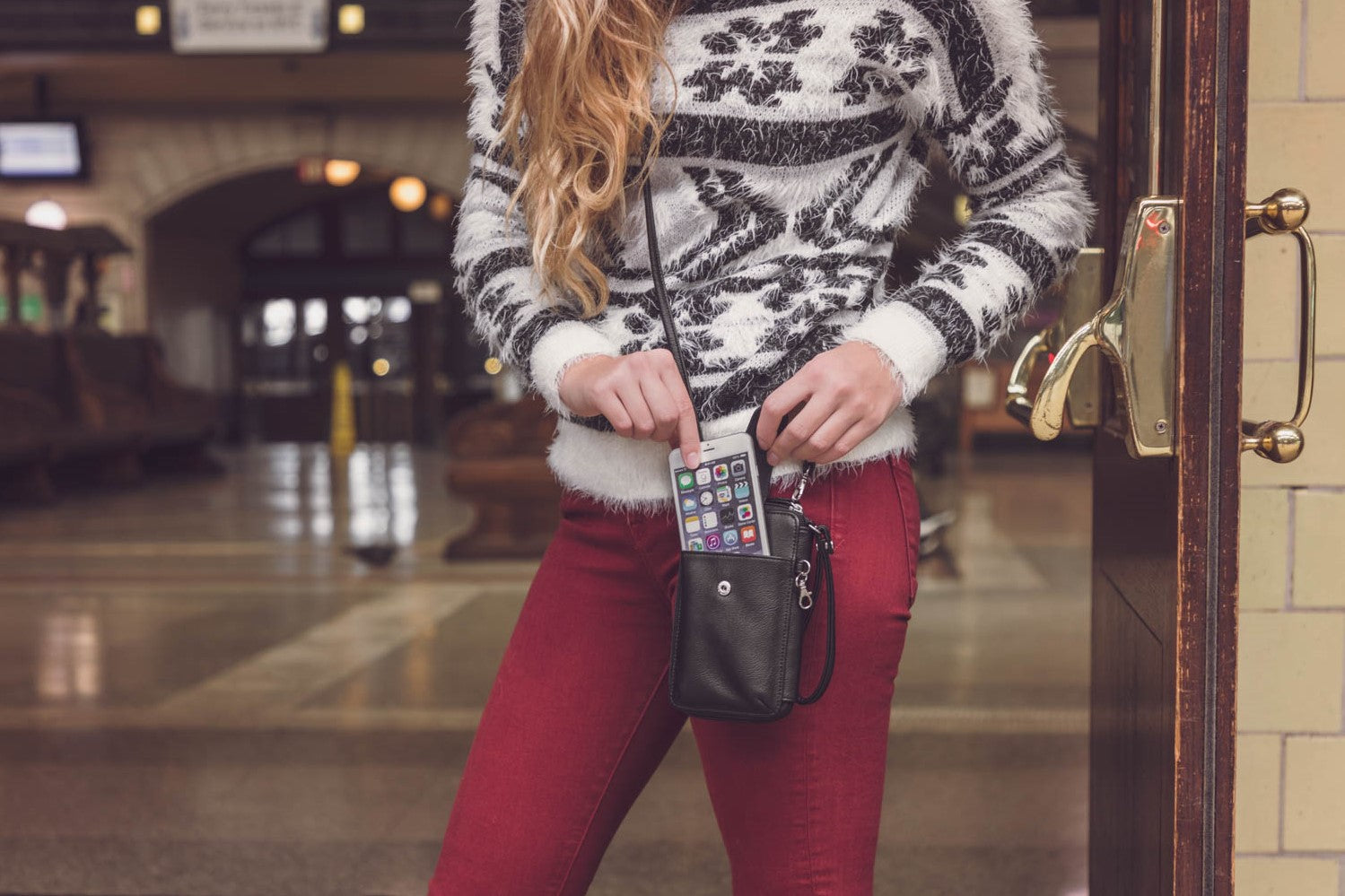 2022 is right around the corner. The New Year brings with it endless opportunities and a chance to start afresh. Whether you're happily waving '
au revior'

 
to 2021 or feeling anxious about the new year, it's a time to stop and reflect. That's why so many of us set new year's resolutions.